Jeremy Lin: Better Off in NY or Houston?
By: Matt Blue
The New York Knicks need Jeremy Lin more than Lin needs the New York Knicks.  I know this is the very last thing Knicks fans want to hear right now, but it's the truth.  Everything that has happened in the last 24-48 hours has been terrific for Jeremy Lin. Not only will Lin be reaping the benefits financially by cashing in $25.1 million over three years, but he will also be reaping the benefits basketball wise.
Currently, Houston's roster consists of All Star Kevin Martin and an incredible amount of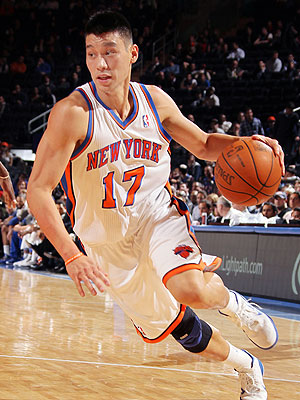 rookies and young players. Therefore, Lin will have plenty of room to operate in Houston. In New York, he would have been forced to get a number of his teammates involved in the offense such as Carmelo Anthony and Ama're Stoudemire. In Houston, he will be able to play with an immense amount of freedom without having to worry about hurting any enormous egos.
Remember, the climax of Linsanity occurred when the Knicks had a losing record and when their two stars were unavailable due to injuries. Lin basically had nothing to lose when he started seeing major minutes in New York. During the height of Linsanity, Lin averaged 20.9 points and shot 47 percent. The biggest reason as to why he was able to put up these kinds of numbers was because he didn't have anyone trying to take the basketball out of his hands.
As far as marketing is concerned, many Knicks fans believe Linsanity won't be able to survive in Houston. That couldn't be further from the truth. Remember when Yao Ming was able to thrive as an international icon in Houston? Well, It is definitely safe to say that Lin will have a great opportunity to increase his brand and market himself effectively in Houston. Even though the Houston market isn't as big as the New York market, he will still be followed just as closely in Houston. You can take that to the bank.
At the end of the day, Jeremy Lin is better off in Houston. He will be playing for a 40 year old franchise that has experienced the glory days before with the likes of Hakeem Olajuwon and Clyde Drexler. The Houston Rockets can relive the glory days once again with Jeremy Lin leading the way.
Besides you know how the old saying goes "if you can make it in New York you can make it anywhere." So if Lin can make it in New York, why can't he make it in Houston?

URL: http://crankuptheheat.net/?p=5158